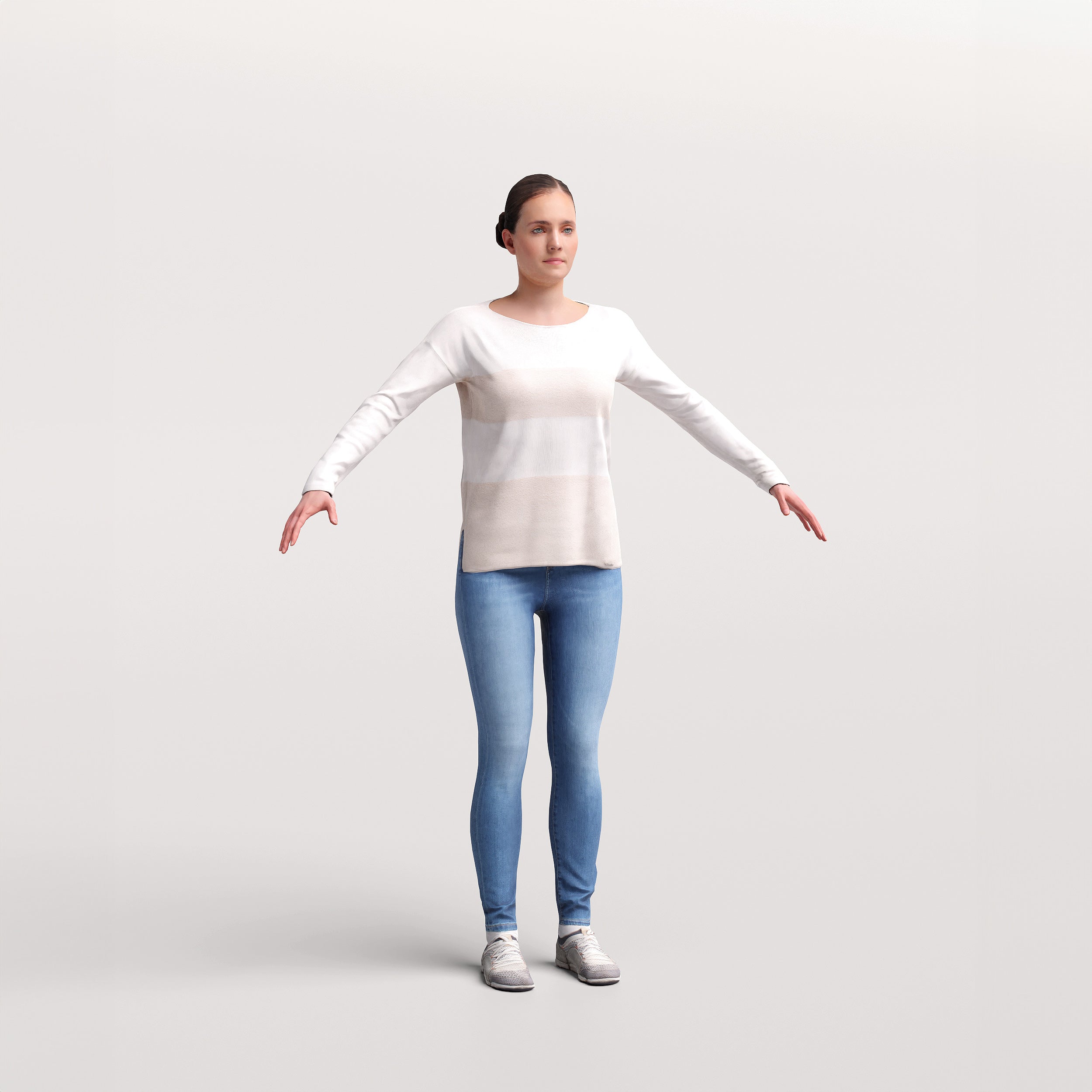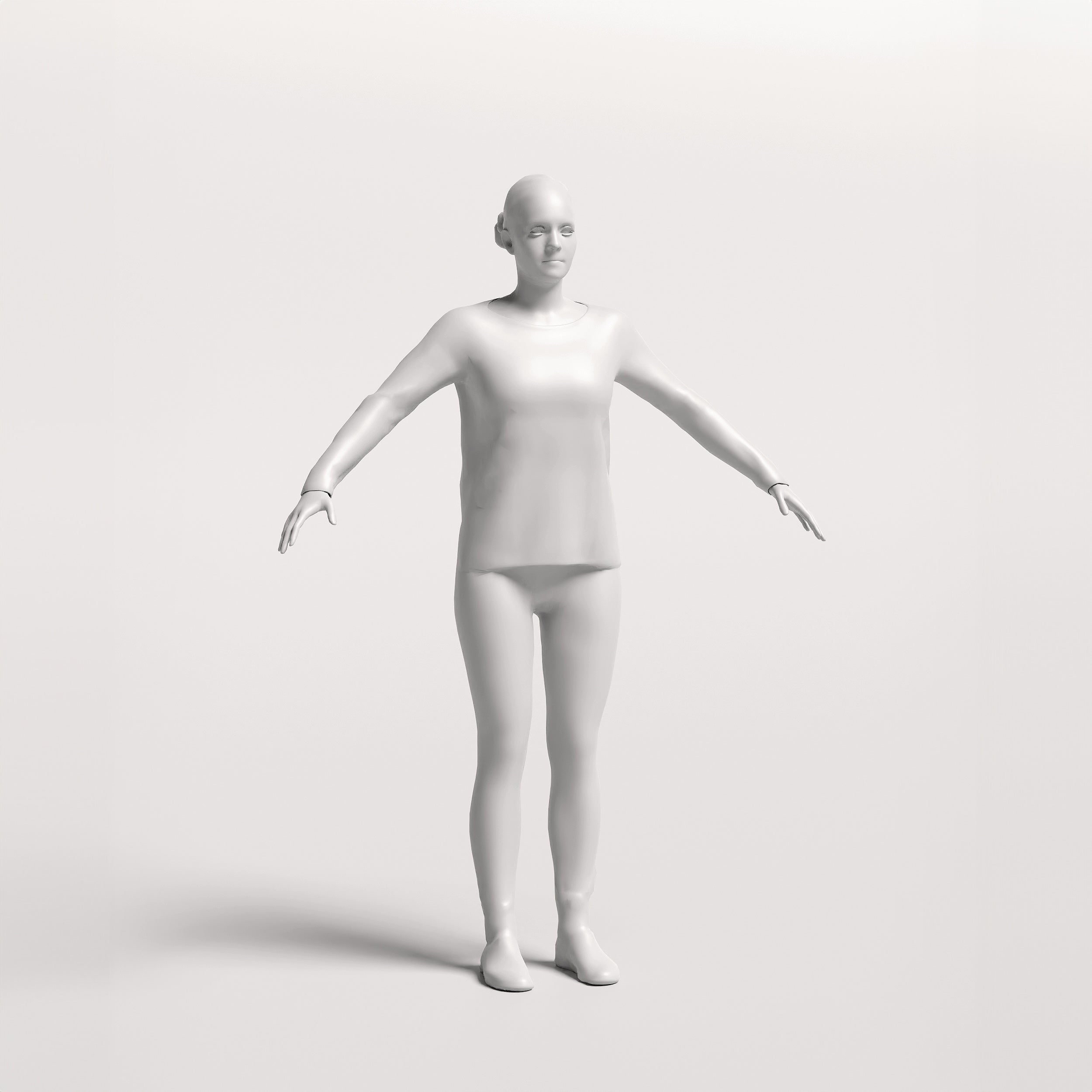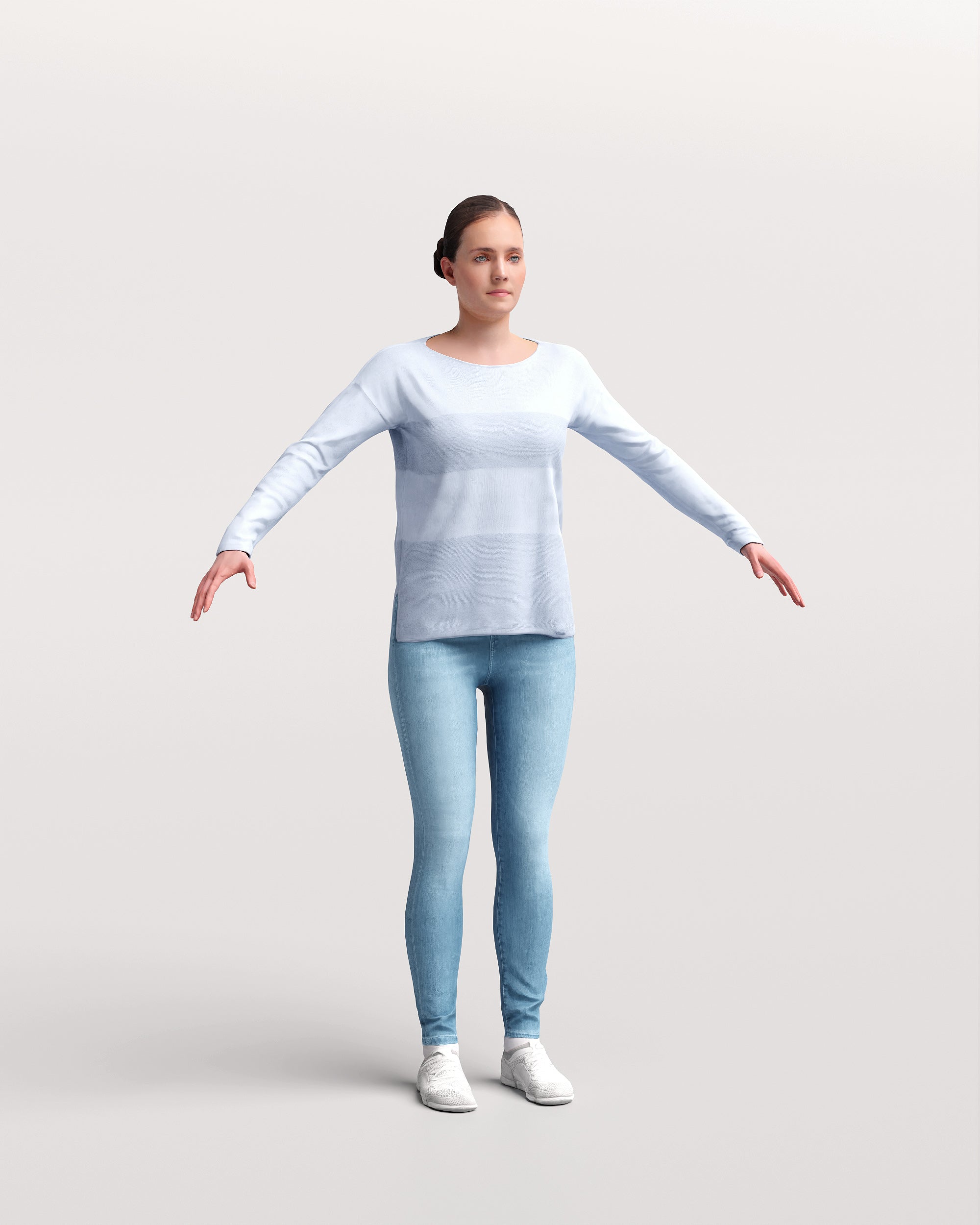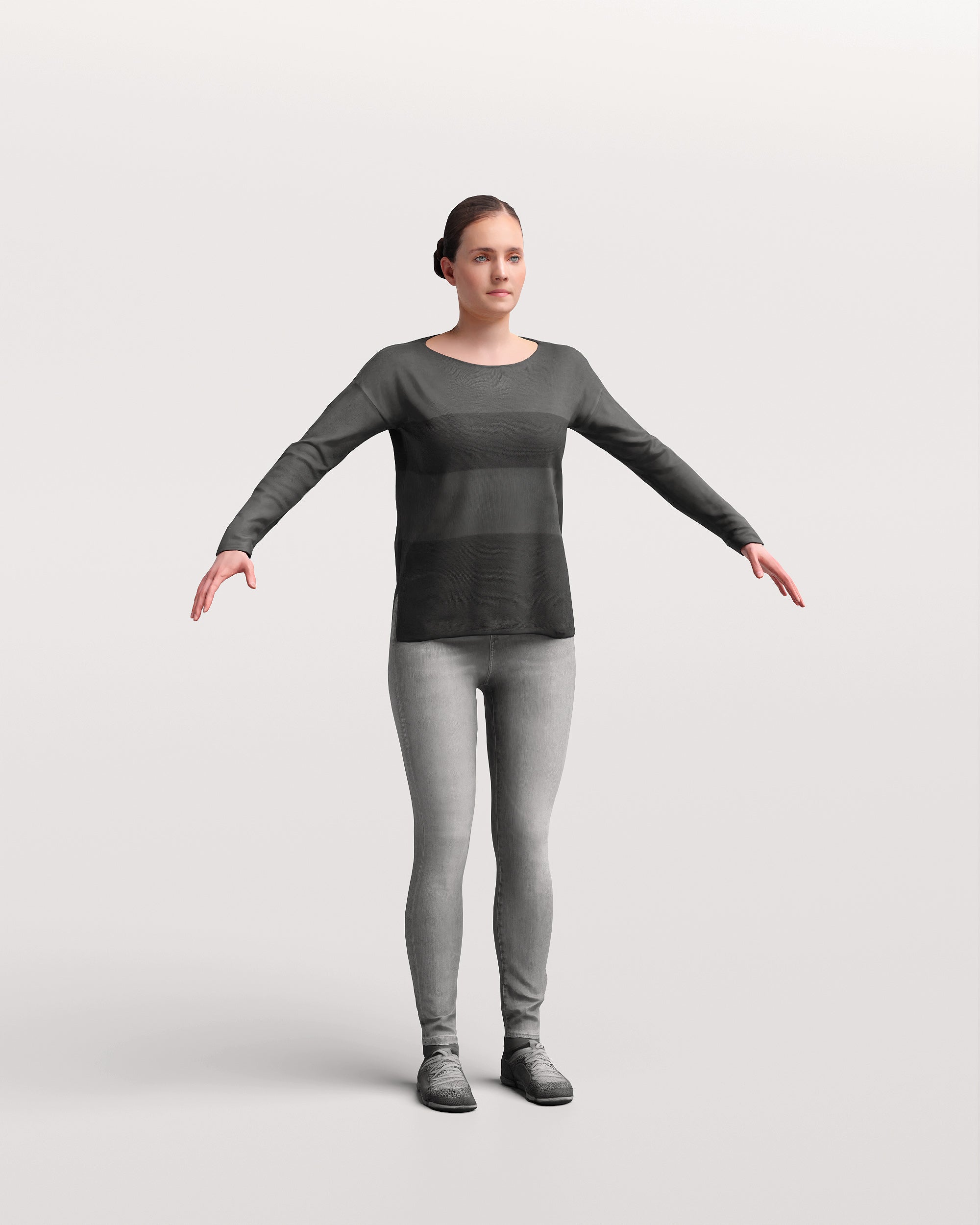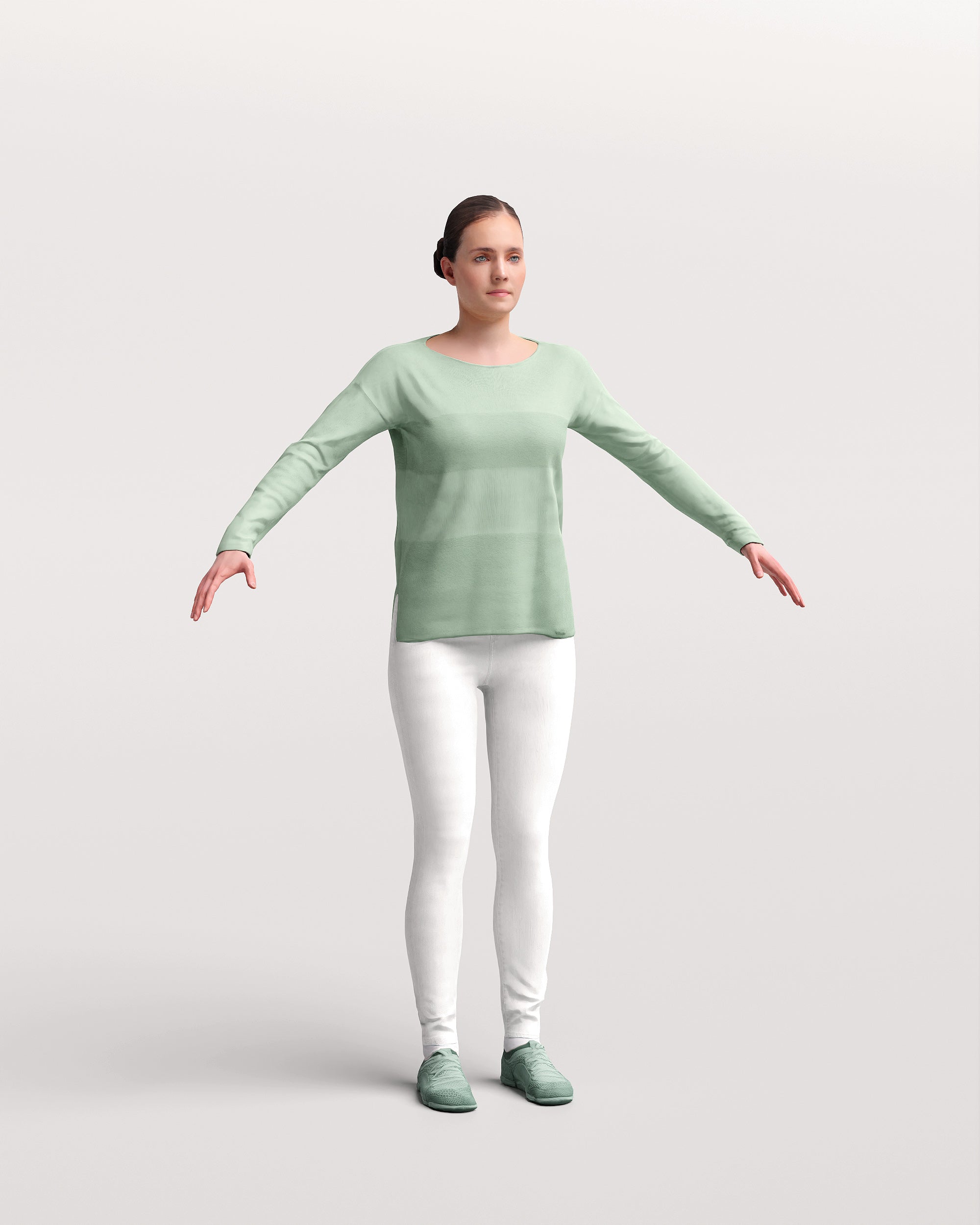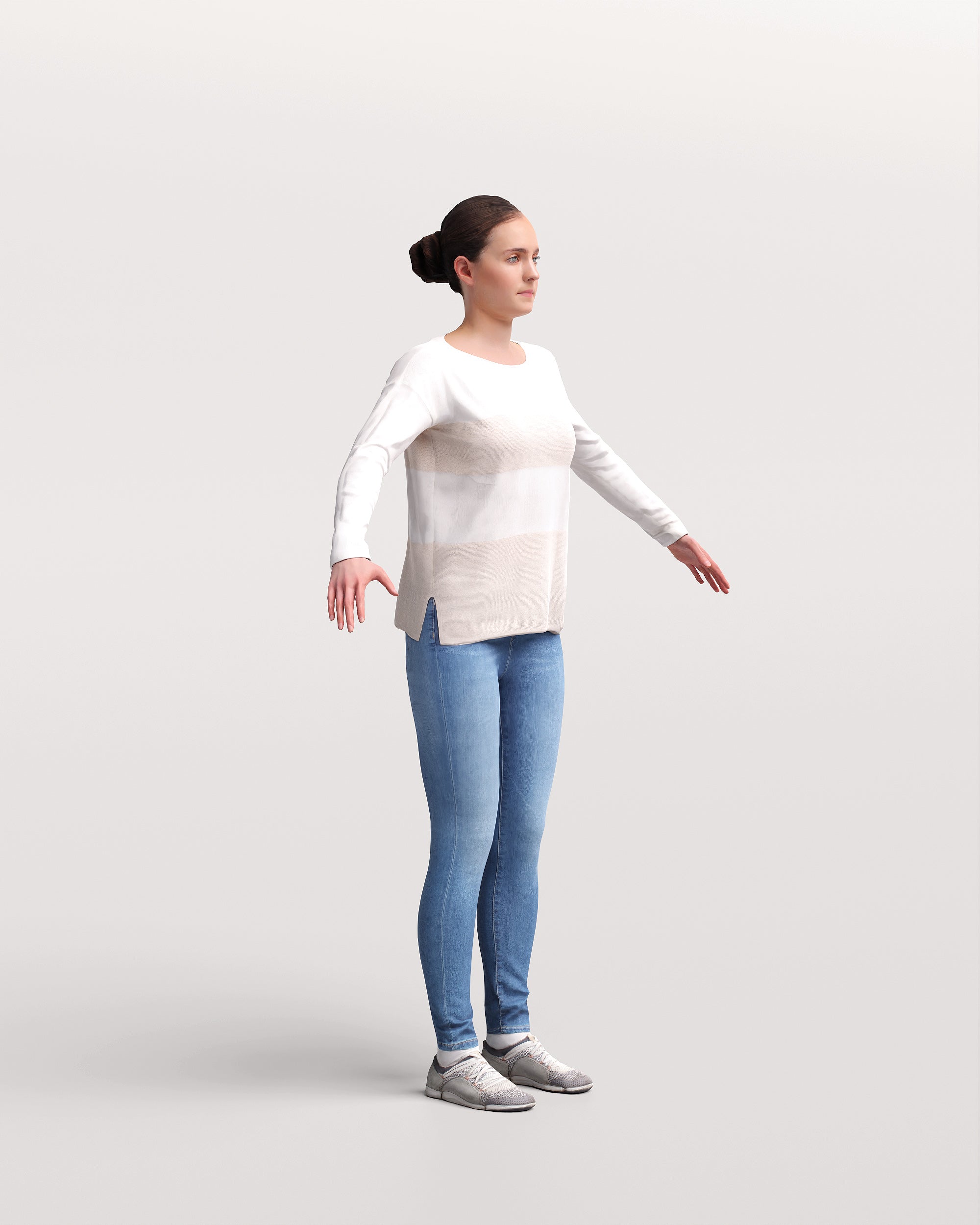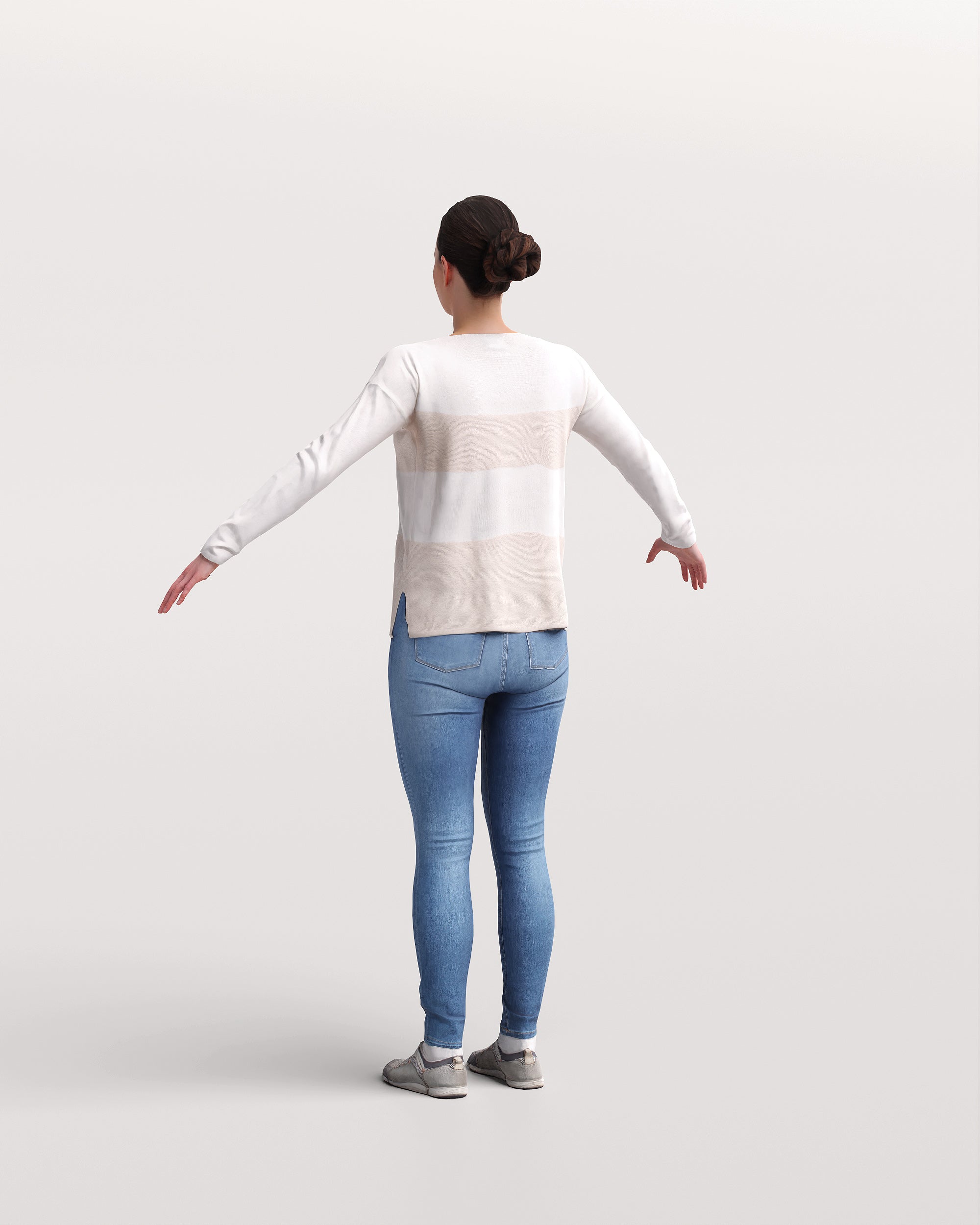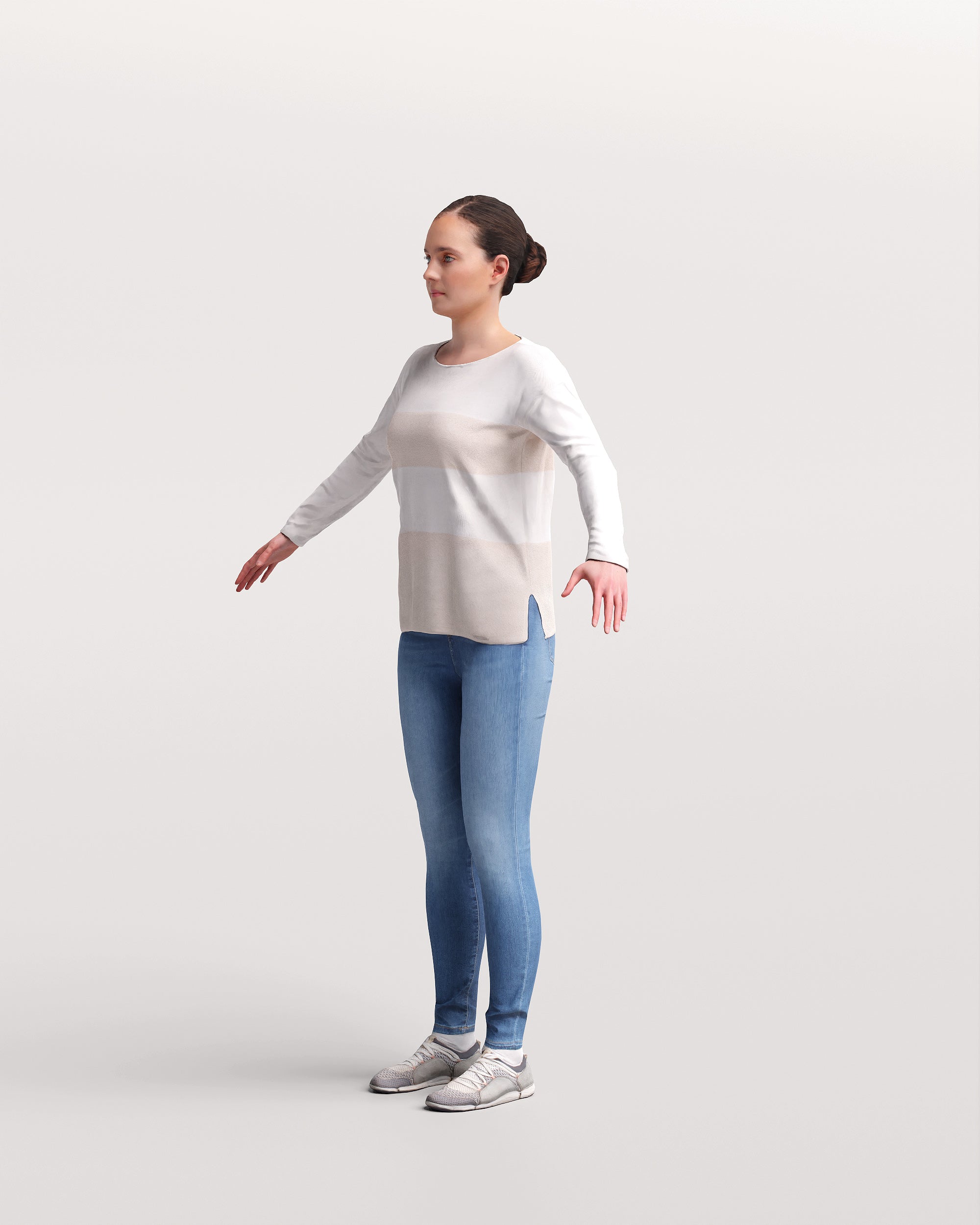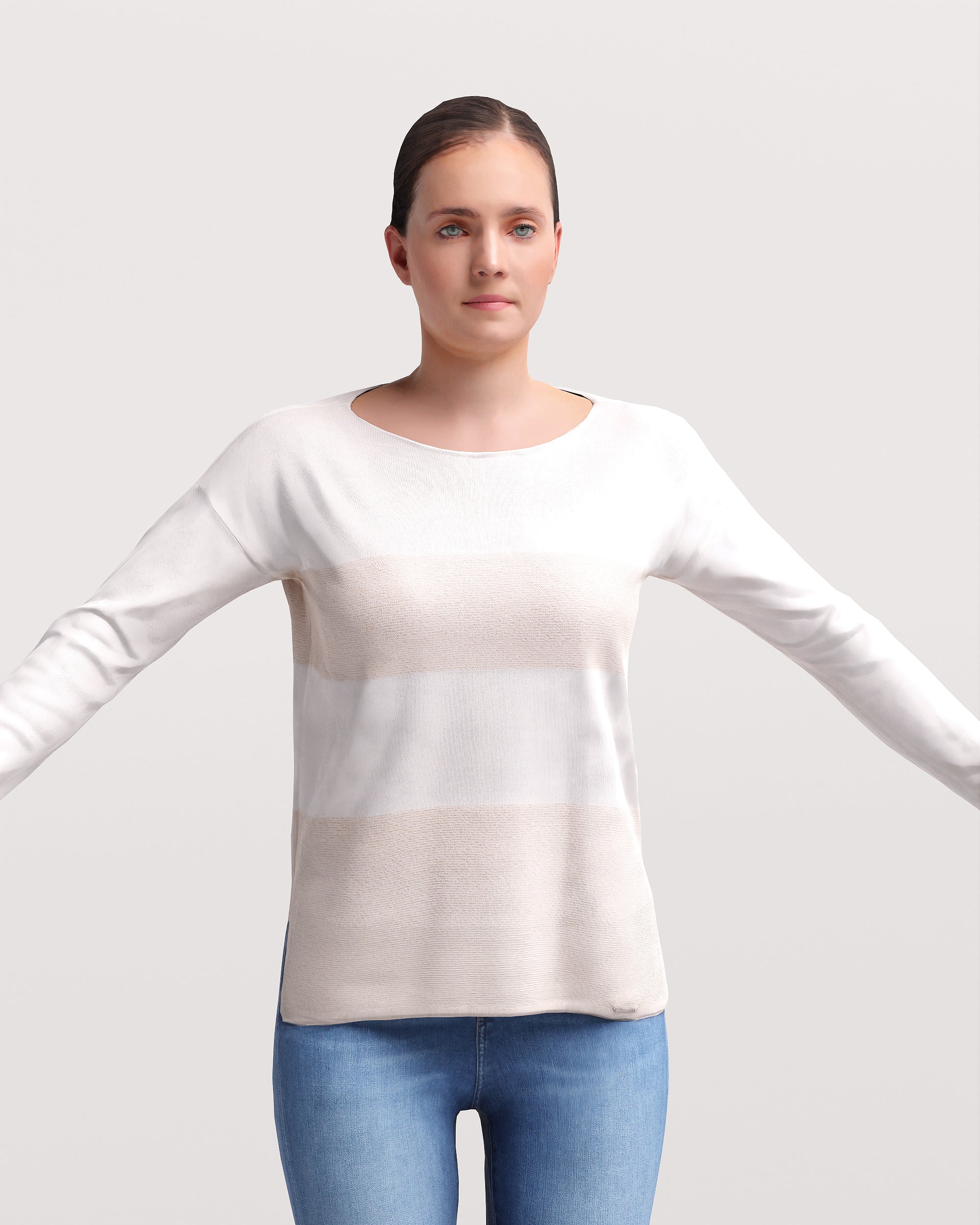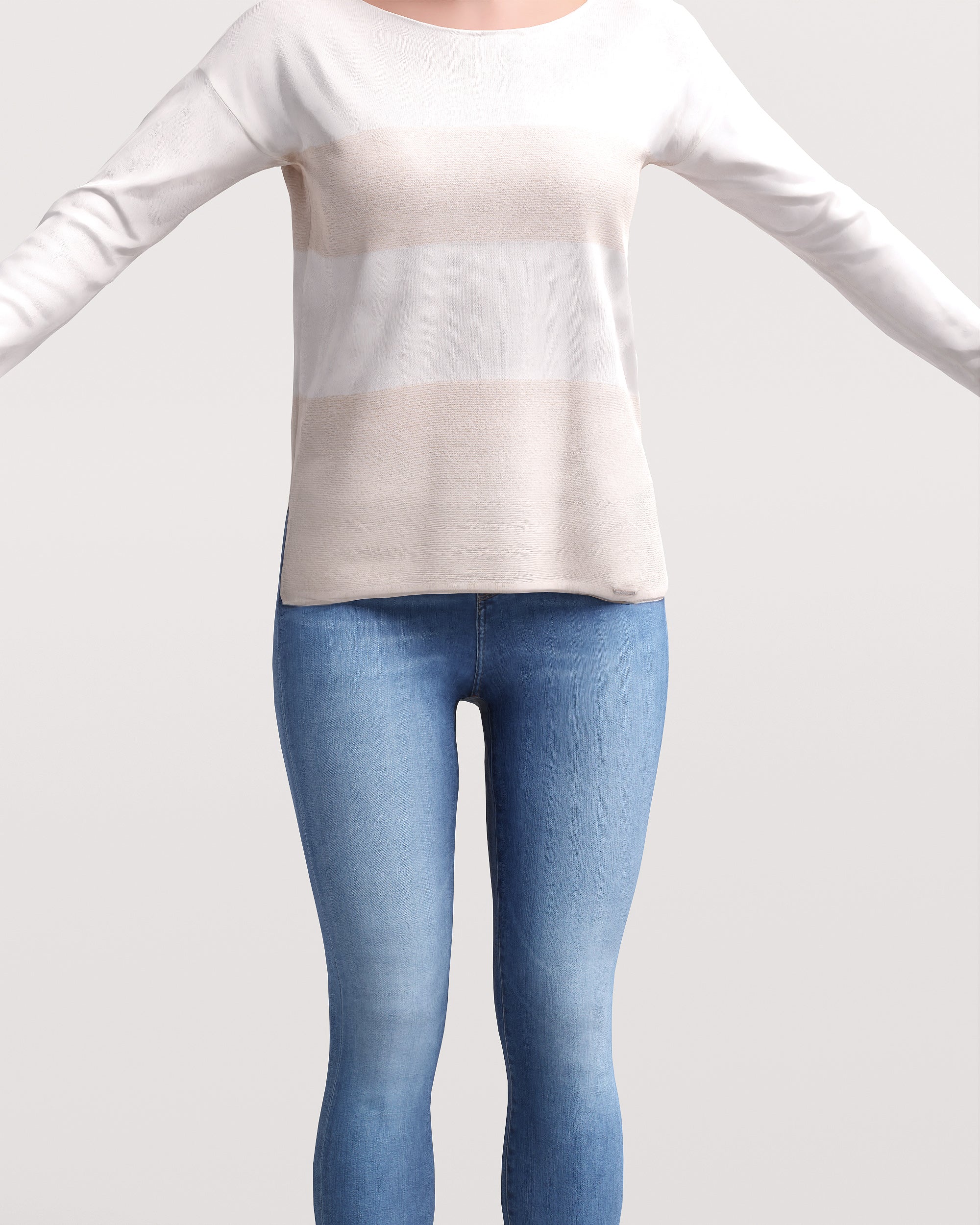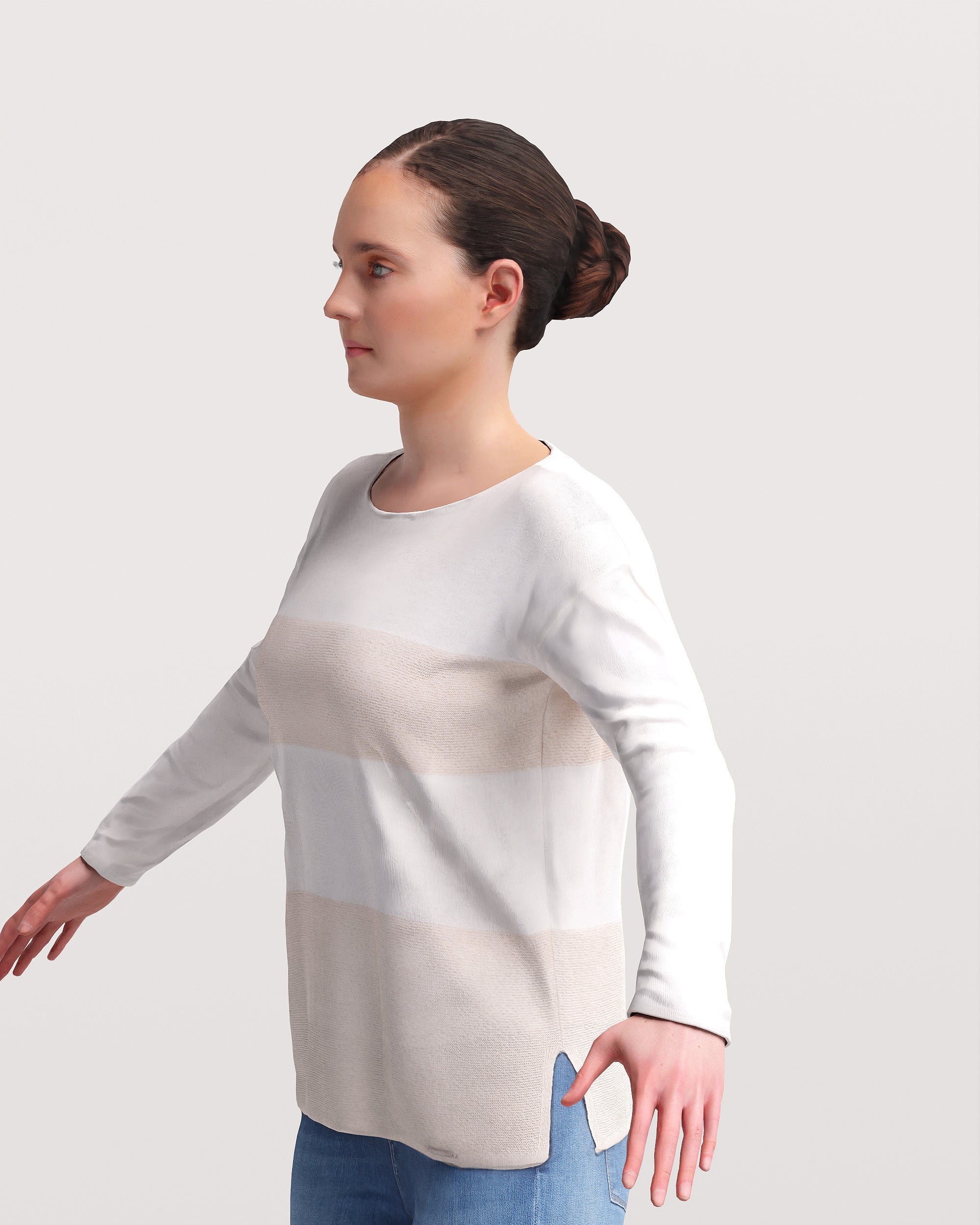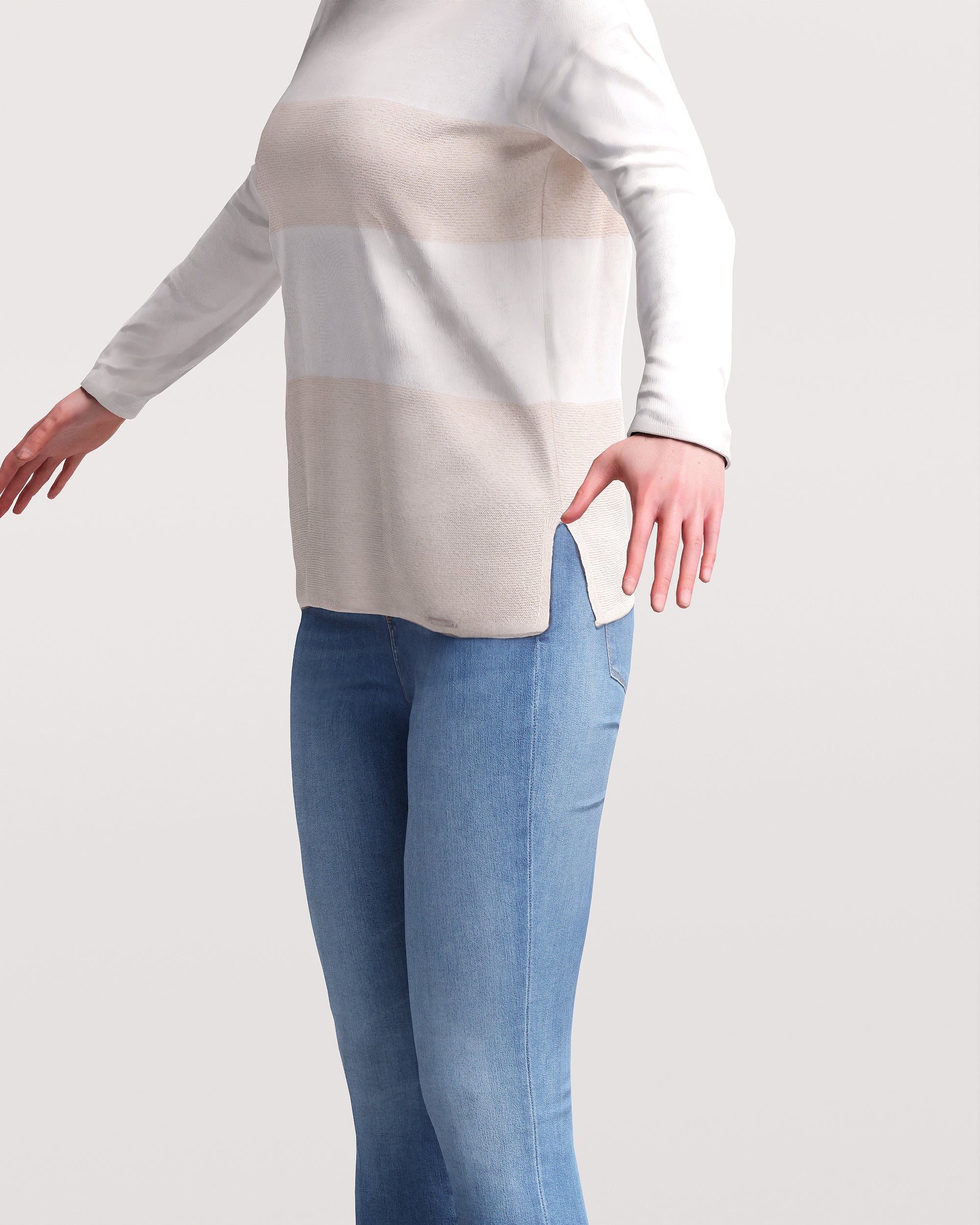 Rigged 3D Model of Aga 2
Details:
PBR textures (color, specular, roughness, normal)

Fully rigged model

Easy facial expressions made with 52 Apple Arkit standard Blendshapes

Skeleton:101 bones, eye bones & twist bones for arms and legs

Quad topology (around 15K quads)

4 color variations per model

Masks for all cloth elements, skin & eyes.

Different file formats are available (see below)

All models come in 4 LODs:

LOD0: 15K mesh + 8k textures
LOD1:  15K mesh + 4k textures
LOD2: 15K mesh + 2k textures
LOD3: 15K mesh + 1k textures (no blendshapes)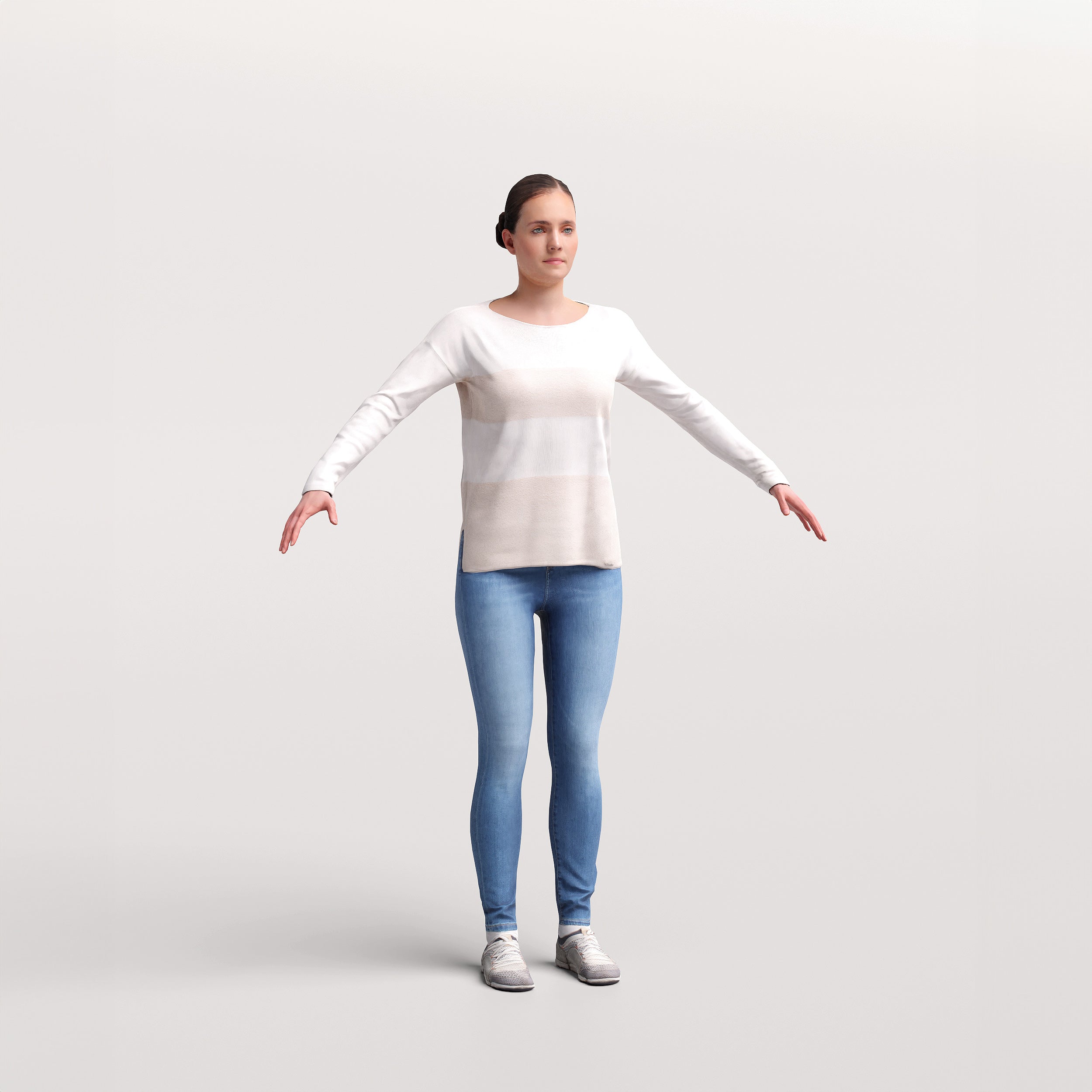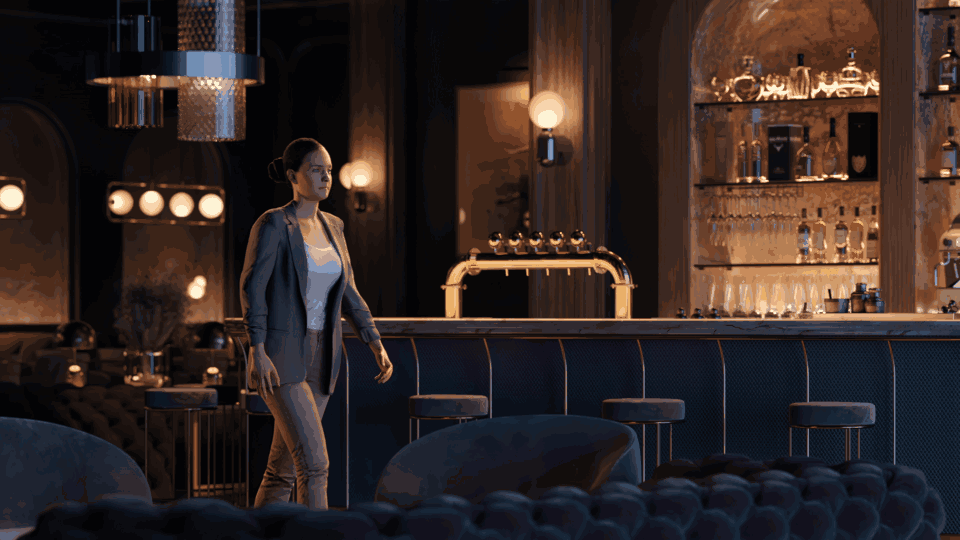 Rigged Models
Easily animate 3D models or create any pose you need.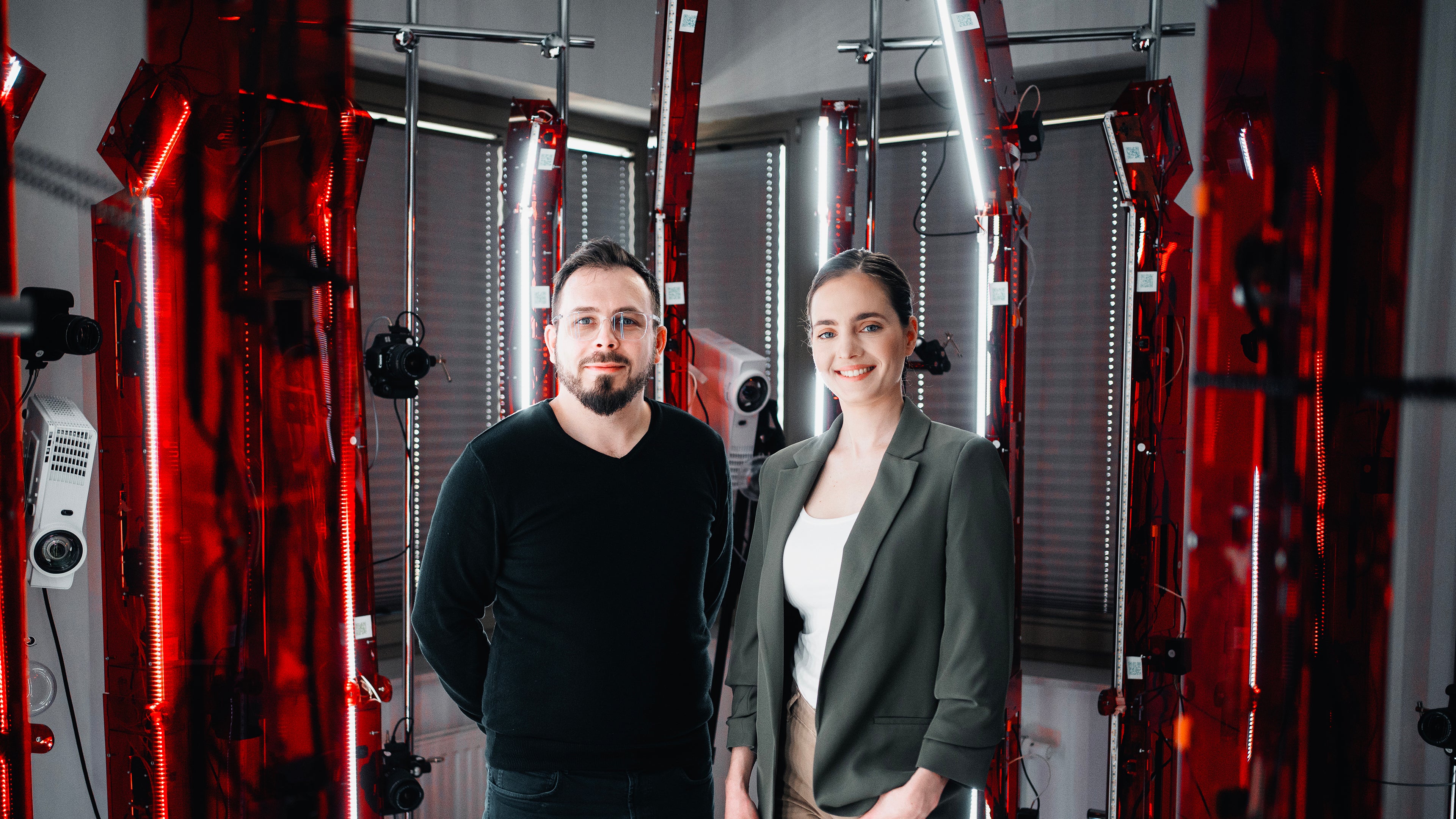 Models created by
Humano
Humano believes, that natural looking 3d People will save your time, enrich your images & make your work easier, faster and more enjoyable. Humano 3d models are made with passion & love for digital beauty. Now with even better quality then ever!
Humano Website